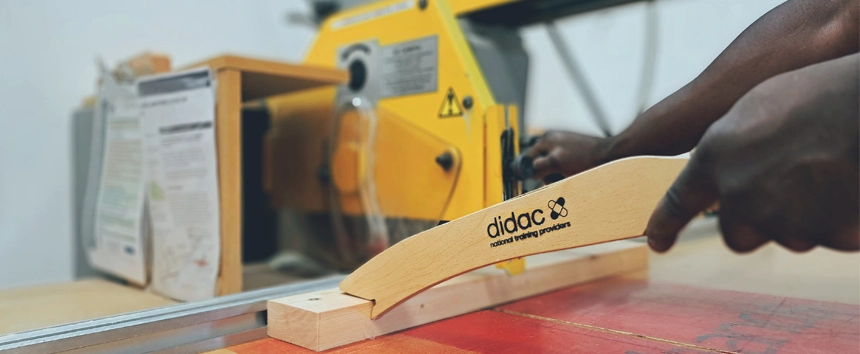 We teach foundation and advanced woodworking skills
short courses, apprenticeships and post 16 college progammes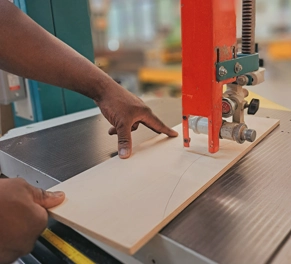 knowledge, capability and productivity
We will help develop the knowledge, capability and productivity of your staff in Furniture Making, Carpentry & Joinery, Shopfitting, Boatbuilding, Fitted Furniture, Maintenance Departments, Timber Merchants, Wood Products Manufacturing, Fitted Furniture Installation
90% or our training is delivered in the workplace throughout the UK.  Our occupationally experienced staff will teach your staff on your equipment in your factory.
10% of our programmes including all the post 16 college programmes are taught in the Woodwise Academy on the banks of the River Avon, Bristol.
Increasingly, our most popular short course is Wood Machining for novices or refreshers is being taught at the Woodwise Academy.  All courses, wherever they are taught, are tailored to employer and individual needs.  Contact us for a Skills Assessment or send us a list of the equipment for training.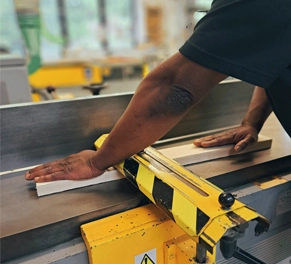 woodworking machine training

it's the law

"It's not all about safety.  A Didac training programme improves the knowledge, capability and productivity of woodworking machinery operators."  Martin James, Founder & Director, Didac Limited.

Regulation 9 of The Provision and Use of Work Equipment Regulations require every employer to ensure that all employees who use work equipment have received suitable and sufficient training.

The guidance is refresher training should be taken every 3 to 5 years to maintain personnel competency inline with  HSE guidance.
Training content
• Selection of most suitable machine • Selection and setting of guards • Use of safety devices • Selection and setting of tooling • Legal requirements • Safe setting and using of machine
Training choices
• On-line knowledge modules • Hands-on training for novices or refreshers • Woodwise Assessment of Competence • Apprenticeships • Train the Trainer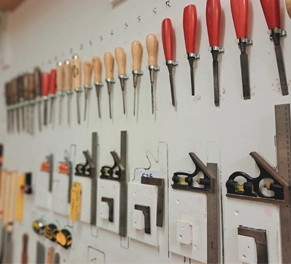 furniture & woodworking

apprenticeships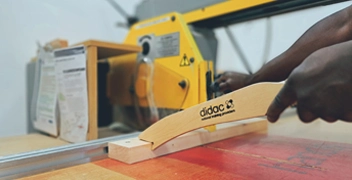 Machine Woodworking Training


Furniture & Wood

Didac In-House certification awarded to successful candidates....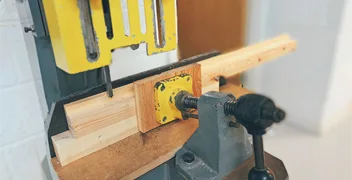 Wood Products Manufacturing


Apprenticeship Level 2

For the construction, interior fit-out and furniture industries Architectural Woodwork, Interior fit...