Wood Products Manufacturing


Apprenticeship Level 2
Example Occupations
General Wood Machinist

✔

CNC (Computer Numerically Controlled) Machine Operative

✔

Finishing Operative - Sprayer / Finisher

✔

Product Assembler / Cabinet Maker

✔

Architectural Joiner

✔
Level
Level 2 - equivalent to GCSE

✔

Essential workplace skills

✔

Vocational skills

✔
Training Locations
Employer's manufacturing facility

✔

Woodwise Academy, Bristol

Block Release
Getting started
January, May & September

Starts

Training places subject to caseload capacity

Please enquire

Geographic locations - some restrictions apply

Please enquire
Training Access & Support
Access Didac's eLearning Portal

✔

One-to-one training sessions

✔

Regular reviews with your trainer and employer

✔

ePortfolio - to record training & development

✔

Opportunities to improve your maths & English skills

✔
Duration
Minimum of 12 months, typically 15 to 18 months

✔
Funding - England
Government Funding

✔

Funding Value

£8,000

Employer Contributions

£1, 000
Age grants for employers - England
Under 19 Apprentice - 3 months

£500

Under 19 Apprentice - 12 months

£500
Occupational Standard
Wood Products Manufacturing Operative
Wales, Scotland & Northern Ireland
Please contact us for commercial options
Wood Products Manufacturing


Apprenticeship Level 2

Course Type / Apprenticeships
For the construction, interior fit-out and furniture industries
Architectural Woodwork, Interior fit-out, Boatbuilding, Staircases, Shepherd Huts, Fitted Kitchens, Caravans, Shop Fitting, Windows & Doors, Renovation
Whether you are leaving school, graduating or looking to change career to work with wood this is a great apprenticeship standard because it provides the knowledge and skills for occupations producing wood products.
The apprenticeship is equally applicable for employers with small workshops to large state of the art manufacturing facilities.  It covers manufacturing in traditional materials or engineered and modified timbers to support product design, performance and delivery.
With Didac's industrial experience, we can create training plans to cover specialised manufacturing situations.  In one recent exercise the Didac team mapped the apprenticeship standard to a highly automated internal door production facility.
Click the Add to Enquiry button below to find out more – it could be the best click you have ever made…
At Didac, we would like to thank the following companies who helped create the Wood Products Manufacturing Operative Standard, which has become one of the most popular apprenticeship standards in the woodworking sector.
Arbor Forest Products  ♦ Barnsdale Windows Ltd ♦ Cotswold Manufacturing Ltd ♦ EA Higginson ♦ ERW Joinery ♦ JT Ward Joinery ♦ Neville Joinery ♦ Patchett Joinery ♦ Stairways ♦ Westport Timber Window and Door Technology
Prepare a range of machinery, tools and equipment for the manufacturing process.
Operate a range of machinery, tools and equipment to produce wood components and products to specification using a variety of raw materials.
Identify defects with materials and machinery before and during the manufacturing process.
Prepare wood components for the assembly process including sanding, positioning and securing.
Use a range of fixing techniques including joint assembly, installing mechanical fixings and applying appropriate adhesives to form products to the given specification.
Apply stains, sealers and paints to wood products to comply with the specified product finish requirements.
Install appropriate fixtures, fittings and glazing in accordance with the product specification, for example install glass to window or door.
Undertake glazing operations in accordance with the product specification.
Assess for post manufacture and assembly product defects and undertake appropriate rectification work.
Package and store products in accordance with organisational procedures.
You must:
be 16 or over
not already be in full-time education
live in England to qualify for Didac funded apprenticeships
You can start an apprenticeship whether you're starting your career, want a change or you're upskilling in your current job. You can have a previous qualification like a degree and still start an apprenticeship.
As an apprentice you'll:
learn and train for a specific job
get paid and receive holiday leave
get hands-on experience in a real job
be given the opportunity to improve your maths and English skills
study for at least 20% of your working hours off-the-job
complete assessments during and at the end of your apprenticeship
be on a career path with lots of future potential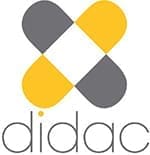 Review Title
Please feel free to leave us a review!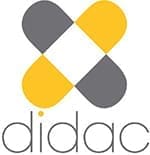 Review Title
Please feel free to leave us a review!