Furniture Making


Apprenticeship Level 2
Occupations
Cabinet Maker

✔

Furniture Assembler / Finisher

✔

Furniture Maker

✔
Level
Level 2 - equivalent to GCSE

✔

Essential workplace skills

✔

Vocational skills

✔
Training Locations
Employer's manufacturing facility

✔

Woodwise Academy, Bristol

Block Release
Getting started
January, May & September

Starts

Training places subject to caseload capacity

Please enquire

Geographic locations - some restrictions apply

Please enquire
Training Access & Support
Access Didac's eLearning Portal

✔

One-to-one training sessions

✔

Regular reviews with your trainer and employer

✔

ePortfolio - to record training & development

✔

Opportunities to improve your maths & English skills

✔
Duration
Minimum of 12 months, typically 15 to 18 months

✔
Funding - England
Government Funding

✔

Funding Value

£9,000

Employer Contributions

£1, 000
Age grants for employers - England
Under 19 Apprentice - 3 months

£500

Under 19 Apprentice - 12 months

£500
Apprenticeship Standard
General Furniture Manufacturer - see page 3
Wales, Scotland & Northern Ireland
Please contact us for commercial options
Furniture Making


Apprenticeship Level 2

Training Category / Woodworking Equipment
Furniture makers are skilled craftsmen/women who make pieces of furniture
Domestic, Office, Commercial, Contract, Bespoke
kitchens, bedrooms, living room and other items for the home
desking, seating, tables and other items for the office environment
furniture for public areas such as hospitals, schools, hotels and airports
manufacture of high quality wooden components
Whether you are leaving school, graduating or looking to change career to work with wood this is a great apprenticeship standard because it provides the knowledge and skills for occupations producing furniture.
The furniture industry has a skills shortage, so if you have of develop the ability to work work individually and as part of a team to agreed targets, output and quality, many job opportunities will be open to you.
With Didac's industrial experience, we can create training plans to cover specialised manufacturing situations.  In one recent exercise the Didac team mapped the apprenticeship standard to a highly automated internal door production facility.
Click the Add to Enquiry button below to find out more – it could be the best click you have ever made…
At least six of the following knowledge and skills areas.
Machinery, Tools and Equipment – Set up and operate machinery, tools and equipment used to produce furniture. Understand tools and equipment used
Components – Make components of furniture to specification within acceptable tolerances. Understand how and where components are used
Cutting – Use appropriate equipment to cut materials within acceptable tolerances
Joints – Understand the principles of joints used in making hand-crafted furniture
Veneers and Laminates – Select, prepare and apply veneers to items of furniture
Assembly – Assemble components of furniture. Understand the sequence of assembly and why this is important
Finishing – Apply stains, sealers, base coats and finishes to production furniture
Measure and Mark Out – Measure and mark out materials to specification
Sanding – Sand materials for preparation prior to assembly, post-assembly and de-nibbing. Understand grit sizes and the process of sanding
Cramping – Position components and apply cramps to ensure products are positioned securely to speciícation
Fittings – Prepare and assemble components to speciícation, ínishing and checking the assembly conforms to speciícations
Gluing – Apply adhesives to components. Understand types, methods and processes involved in gluing
Jigs and Templates – Use and maintain jigs and templates for furniture production. Jigs are used to ensure repeatability and accuracy in the production of furniture. These can be hand held or mounted on workbenches.
Edge Banding – Carry out edge-banding process following standard operating procedures. Edge banding is the process of applying a trim or edge to the piece of furniture to make it neat and aesthetically pleasing.
Electrical/Mechanical Fittings – Fit mechanical or electrical components to furniture
Rectification/Rework – Carry out rectification or rework. This includes assessing and repairing items
Safe Handling and Storage – Pack and store products and components following standard operating procedures. Understand and follow procedures for safe handling of products
You must:
be 16 or over
not already be in full-time education
live in England to qualify for Didac funded apprenticeships
You can start an apprenticeship whether you're starting your career, want a change or you're upskilling in your current job. You can have a previous qualification like a degree and still start an apprenticeship.
As an apprentice you'll:
learn and train for a specific job
get paid and receive holiday leave
get hands-on experience in a real job
be given the opportunity to improve your maths and English skills
study for at least 20% of your working hours off-the-job
complete assessments during and at the end of your apprenticeship
be on a career path with lots of future potential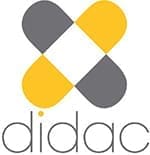 Review Title
Please feel free to leave us a review!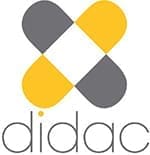 Review Title
Please feel free to leave us a review!