Fitted Furniture Installer


Apprenticeship Level 2
Occupations
Fitted Furniture Installer

✔

Interior Fit-out technician

✔

Shop Fitter

✔

Exhibition Stand Fitter

✔
Level
Level 2 - equivalent to GCSE

✔

Essential workplace skills

✔

Vocational skills

✔
Training Locations
Employer's manufacturing facility

✔

Woodwise Academy, Bristol

Block Release
Getting started
January, May & September

Starts

Training places subject to caseload capacity

Please enquire

Geographic locations - some restrictions apply

Please enquire
Training Access & Support
Access Didac's eLearning Portal

✔

One-to-one training sessions

✔

Regular reviews with your trainer and employer

✔

ePortfolio - to record training & development

✔

Opportunities to improve your maths & English skills

✔
Duration
Minimum of 12 months, typically 15 to 18 months

✔
Funding - England
Government Funding

✔

Funding Value

£9,000

Employer Contributions

£1, 000
Age grants for employers - England
Under 19 Apprentice - 3 months

£500

Under 19 Apprentice - 12 months

£500
Apprenticeship Standard
General Furniture Manufacturer - see page 10
Wales, Scotland & Northern Ireland
Please contact us for commercial options
Fitted Furniture Installer


Apprenticeship Level 2

Course Type / Apprenticeships
Fitted furniture installers need a wide range of skills covering the preparation, installation and post installation phases of projects  
Kitchens, bedrooms, bathrooms, offices, shops, exhibitions, boat interiors
A Fitted Furniture Installer is responsible for preparing and installing furniture including kitchens, bedrooms, bathrooms and offices, shops, exhibitions and boat interiors. Frequently this will take place onsite at the customer's commercial or domestic premises.
Apprentices taking this route will experience a wide variety of projects and frequently interface closely with customers.  
Whether you are leaving school, graduating or looking to change career to work with wood this is a great apprenticeship standard because it provides the knowledge and skills for all sorts of installation and fit-out occupations.
With Didac's industrial experience, we can create training plans to cover specialised installation and fit-out settings.
Click the Add to Enquiry button below to find out more – it could be the best click you have ever made…
To meet the diverse requirements of the industry every apprentice will learn a wide range of skills in preparation, installation and post installation phases of projects.
Preparation
Transporting & Handling of Materials – Ensure the safe transportation and handling of installation equipment and materials.
Installation
Prepare Location – for assembly and placement of furniture. This involves making the assembly and placement area ready for work and preparing the furniture components for assembly.
Measure and Mark Out – materials to specification.
Power Tools & Hand Tools – set up and operate tools used to assemble furniture. Understand the tools used within the working area and which specific job they are used in.
Assemble – components of fitted furniture and understand the sequence of assembly and why this is important.
Install furniture on location to specification – this includes scribing, fixing and securing of furniture using correct fixings relating to the foundation being secured to etc., adaptations to non- standard situations to specification (i.e., pipe box, sockets, gas meter)
Post installation
Re-instate a Location – after assembly and placement of furniture. This involves confirming the end of the installation, ensuring all equipment, unused materials and waste is cleared while maintaining customer liaison.
Customer Service – develop customer relationships, including building customer confidence in the level of service provided, meeting the ongoing needs and expectations of customers and developing relationships between customers and your organisation.
Rectification Work – carry out rectification or rework, which could include changing hinges and handles. Identify snags and awareness of where to seek help and guidance.
You must:
be 16 or over
not already be in full-time education
live in England to qualify for Didac funded apprenticeships
You can start an apprenticeship whether you're starting your career, want a change or you're upskilling in your current job. You can have a previous qualification like a degree and still start an apprenticeship.
As an apprentice you'll:
learn and train for a specific job
get paid and receive holiday leave
get hands-on experience in a real job
be given the opportunity to improve your maths and English skills
study for at least 20% of your working hours off-the-job
complete assessments during and at the end of your apprenticeship
be on a career path with lots of future potential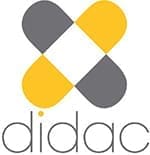 Review Title
Please feel free to leave us a review!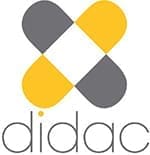 Review Title
Please feel free to leave us a review!