Vehicle Banksman Training


Industrial & Plant
Accreditation
Independent Training Standards Scheme & Register (ITSSAR)
Training Delivery
On-site (Nationwide)

✔

Training Centre

✘
Training is available to
All Experience Levels

✔
Duration, Learners and Assessment
Training Duration

Half Day

Learners

6 Maximum

Theory Assessment

✔

Practical Assessment

✔
Course Handout
Training Manual and User Guidance

✔
Certificates & Registration
Registration Fee Per Person (Paid directly to ITSSAR)

£8.00 + VAT

Photo ID Card (750gsm)

✔

Certificate

✔
HSE Compliance
The Workplace (Health, Safety and Welfare) Regulations 1992

✔

The Management of Health and Safety at Work Regulations 1999

✔

The Health and Safety at Work Act 1974

✔
Vehicle Banksman Training


Industrial & Plant

Course Type / Short Course

Didac provides Vehicle Banksman training courses to customers on their own site, throughout the UK.

Training is ITSSAR accredited, delivering practical skills and theoretical knowledge allowing candidates to operate in compliance with HSE requirements. 

Course duration is dependent upon learner numbers and candidate experience. Customers should enquire to discuss their exact requirements.

Successful candidates are awarded a photo ID card and certificate.

The client is required to supply the vehicle, all PPE and equipment for training.
Training syllabus
Conducting the Manoeuvre
Legal Duties
Planning the Manoeuvre
PPE Requirements
Recognised Signals
Regulations
Responsibilities
Risk Assessment of Manoeuvring Task
Site Limitation
Additional benefits
Incorporate your company's risk assessments
Soft copies of all course paperwork are available to employers on completion of training
Successful candidates receive a temporary pass notification form on the day as evidence of training
What's the different between a Vehicle Banksman and a Traffic Marshal?
Vehicle Banksman and Traffic Marshal are two terms that describe the same thing.
Can I direct Plant Machinery using this training?
Yes, given a suitable risk assessment is conducted in conjunction with a trained and certified plant operator factoring risks such as manoeuvring with a boom or while the Plant Machine is loaded.
If training is completed using a LGV, does this mean the certification is restricted to only Banking LGVs?
Whether candidates complete Vehicle Banksman training using a normal road car, a heavy goods vehicle or plant machinery, the role and responsibilities of the Vehicle Banksman remain the same.
Certification is not restricted to banking a particular type of vehicle.
Vehicle Banksman training is an effective way of improving the overall safety of a working environment where vehicles are required to reverse or perform maneuvres. Vehicle Banksman are a legal requirement on many sites and a strong recommendation for any site where reversing of vehicles is unavoidable.
Nearly a quarter of all workplace transport injuries occur when vehicles are reversing. Vehicle Banksman offer drivers a trustworthy second perspective while maneuvering to play a key part in reducing accidents.
A suitable vehicle with driver will be required for the practical elements of the Vehicle Banksman course.
The successful completion of Vehicle Banksman training awards candidates a certificate and photo ID card as evidence of training.
On-site Vehicle Banksman training, UK wide
Didac deliver on-site Traffic Marshall training and other plant courses to any location across the UK.
Some recent on-site training locations include:
Brighton
Bristol
Cardiff
Coventry
Derby
Dorset
Gloucester
Hampshire
Kent
Leicester
Lincoln
London
Newport
Nottingham
Portsmouth
Sheffield
Southampton
Surrey
Sussex
Swindon
Yorkshire
Overseas Work
Didac will always consider work overseas.
Contact us about our overseas work policy.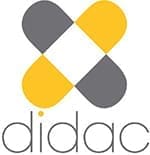 Review Title
Please feel free to leave us a review!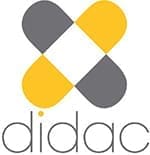 Review Title
Please feel free to leave us a review!