Overhead Crane Training


Industrial & Plant
Accreditation
Independent Training Standards Scheme & Register (ITSSAR)
Training Delivery
On-site (Nationwide)

✔

Training Centre

✘
Training is available to
Novice

✔

Experienced

✔

Refresher

✔
Duration, Learners and Assessment
Training Duration

1-2 Days

Learners

3 Maximum

Theory Assessment

✔

Practical Assessment

✔
Course Handout
Training Manual and User Guidance

✔
Certificates & Registration
Registration Fee Per Person (Paid directly to ITSSAR)

£8.00 + VAT

Photo ID Card (750gsm)

✔

Certificate

✔
HSE Compliance
PUWER 1998

✔

LOLER 1998

✔

The Health and Safety at Work Act 1974

✔
Overhead Crane Training


Industrial & Plant

Course Type / Short Course

Didac provides Overhead Crane training courses to customers on their own site, throughout the UK.

Training is ITSSAR accredited, delivering practical skills and theoretical knowledge allowing candidates to operate in compliance with HSE requirements. 

Course duration is dependent upon learner numbers and candidate experience. Customers should enquire to discuss their exact requirements.

Successful candidates are awarded a photo ID card and certificate.

The client is required to supply the Overhead Crane, all PPE and equipment for training.
Training syllabus
Accident Causes & Prevention
Crane/Slingers Signals
Legal Duties
Load Assessment
Operating in the Vicinity of Pedestrians
Overload Warning Systems
Planning the Lift
PPE Requirements
Pre-Use Inspection
Regulations
Responsibilities
Risk Assessment
Safe Working Loads
Basic slinging is included in Overhead Crane training courses, but it is recommended candidates receive Slinger Banksman training in addition.
Additional benefits
Incorporate your company's risk assessments
Soft copies of all course paperwork are available to employers on completion of training
Successful candidates receive a temporary pass notification form on the day as evidence of training
Is there a minimum age requirement for completing Overhead Crane operator training?
With the exception of Lift Truck operators, there is no minimum age outlined in any UK legislation for plant operators.
Lift Truck operators in the UK must be over the minimum school leaving age (except in docks where they must be at least 18 years old).
You can find out more here: HSE Workplace Transport FAQ
Is there an upper age limit for completing Overhead Crane operator training?
No.
Do I receive an Overhead Crane licence when I complete this training?
There is no such thing as a licence as such, for any piece of plant machinery in the UK.
The term 'licence' suggests a document issued from a governmental or other constituted authority to operate an Overhead Crane. No such authority exists; there are only accrediting bodies and training providers who operate independently of the HSE or any other government organisation.
Successful candidates do receive a certificate and photo ID card, sometimes referred to as an Overhead Crane ticket; this provides evidence that the candidate has completed training and is certified to use the equipment as outlined on the Overhead Crane certification.
The Overhead Crane training course includes general maintenance and inspection techniques of the crane giving candidates the expertise to maintain continued Overhead Crane safety in the operating environment of your company.
The work-based training method increases the relevance of the Overhead Crane operator course to the application. Our professional trainer assessors tailor Overhead Crane courses to the equipment available on client premises and the environment where the Overhead Crane is used.
Overhead Crane safety training can incorporate practical tasks, meaning candidates are able to undertake crane training on jobs they are required to complete in their normal working day.
Successful candidates receive an Overhead Crane certificate and photo ID card accredited to ITSSAR.
Overhead Crane courses are available across the majority of makes, models, types of machinery and attachments including but not limited to the following.
NOTE: If you do not see the equipment for which you require training this does not mean that our trainers / assessors are not qualified to deliver the crane training you need.
Crane Types.
Makes & Models.
Continued.
Bridge Crane
Gantry Crane
Hoist Crane
Jib Crane
Man Up Crane
Pendant Crane
Remote Control Crane
Rotary Overhead Crane
Aabacas
Abus
Clayton
Demag
Donati
Felco
Konecrane
Liftmec
McCann
Morris
Pelloby
Smith
Stahl
Street
Terex
Vaughan
On-site Overhead Crane training, UK wide
Didac deliver on-site Overhead Crane training and other plant courses to any location across the UK.
Some recent on-site training locations include:
Brighton
Bristol
Cardiff
Coventry
Derby
Dorset
Gloucester
Hampshire
Kent
Leicester
Lincoln
London
Newport
Nottingham
Portsmouth
Sheffield
Southampton
Surrey
Sussex
Swindon
Yorkshire
Overseas Work
Didac will always consider work overseas.
Contact us about our overseas work policy.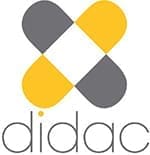 Review Title
Please feel free to leave us a review!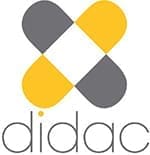 Review Title
Please feel free to leave us a review!