Dumper Truck Training


Industrial & Plant
Accreditation
Independent Training Standards Scheme & Register (ITSSAR)
Training Delivery
On-site (Nationwide)

✔

Training Centre

✘
Courses Available
Mini Dumper / Mini Skip Loader

✔

Light - Up to 3.5 Tonnes

✔

Medium - Up to 7.5 Tonnes

✔
Training is available to
Novice

✔

Experienced

✔

Refresher

✔
Duration, Learners and Assessment
Training Duration

1-2 Days

Learners

3 Maximum

Theory Assessment

✔

Practical Assessment

✔
Course Handout
Training Manual and User Guidance

✔
Certificates & Registration
Registration Fee Per Person (Paid directly to ITSSAR)

£8.00 + VAT

Photo ID Card (750gsm)

✔

Certificate

✔
HSE Compliance
PUWER 1998

✔

LOLER 1998

✔

The Health and Safety at Work Act 1974

✔
Dumper Truck Training


Industrial & Plant

Course Type / Short Course

Didac provides Dumper Truck training courses to customers on their own site, throughout the UK.

Training is ITSSAR accredited, delivering practical skills and theoretical knowledge allowing candidates to operate in compliance with HSE requirements. 

Course duration is dependent upon learner numbers and candidate experience. Customers should enquire to discuss their exact requirements.

Successful candidates are awarded a photo ID card and certificate.

The client is required to supply the Dumper Truck, all PPE and equipment for training.
Training syllabus
Responsibilities
Legal Duties and Regulations
PPE Requirements
Safe Operating Practices
Accident Causes & Prevention
Pre-Use Safety checks
Component Identification
Dumper Stability
Hydraulic Systems & Controls
Maneuvering in Open and Confined Spaces (level and rough terrain)
Loading and Tipping Procedures
Banskman Signalling
Discharging Materials into Trench-Work
Working on Stock Piles
Refuelling Procedures
Parking and Post Stop Checks
Truck Maintenance
Additional benefits
Incorporate your company's risk assessments
Soft copies of all course paperwork are available to employers on completion of training
Successful candidates receive a temporary pass notification form on the day as evidence of training
Is there a minimum age requirement for completing Dumper Truck training?With the exception of Lift Truck operators, there is no minimum age outlined in any UK legislation for plant operators.
Lift Truck operators in the UK must be over the minimum school leaving age (except in docks where they must be at least 18 years old).
You can find out more here: HSE Workplace Transport FAQ.
Is there an upper age limit for completing Dumper driver training?
No.
Do I receive a Dumper Truck licence when I complete this training?
There is no such thing as a Dumper Truck license for operating Dump Trucks.
The term 'licence' suggests a document issued from a governmental or other constituted authority to operate a Dumper. No such authority exists; there are only accrediting bodies and training providers who operate independently of the HSE or any other government organisation.
Successful candidates do receive a certificate and photo ID card, sometimes referred to as a Dumper ticket; this provides evidence that the candidate has completed a Dumper Truck course and is certified to use the equipment as outlined on the Dump Truck certification.
Can I use this training to drive a Dumper Truck on the public highway?
To operate a Dumper, whether on the public highway or not, the operator should be properly trained and certified.
Public highways in the UK are governed by the DVLA; the same rules apply for operating plant machinery on the road as with operating a different type of motor vehicle.
The vehicle must be properly taxed.
A valid insurance policy must be held.
The driver must hold a valid road driving licence.
Dumper ticket training instructs learners on how to manoeuvre the truck in confined spaces as well as open areas. Dumper Truck courses can include operational techniques for rough terrain operation if required. Dumper operatives will become accustomed with the vehicle and its operating principles to improve performance and minimise risk of injury.
In transit with a load of considerable weight, Dumper trucks can become unstable particularly if travelling on or across an incline or uneven terrain. Dumper courses will address these issues and provide candidates with the knowledge to make informed decisions and operate safely if any given environment.
Drivers should make use of trained Banksman when manoeuvring, responsibilities of which will be outlined during training. Dump Truck training courses include refuelling procedures, regulations for travelling on the public highway and maintenance requirements of the plant machine.
The ITSSAR Dumper Truck operator course meets the statutory requirements of the Health & Safety at Work Act 1974, and other relevant statutory provisions, and Approved Codes of Practice.
We provide on site training therefore, the client is required to supply the dumper truck, all PPE and equipment the candidates require for training purposes, along with sufficient space for practical training and a meeting room to cover theory elements and test.
Dump Truck driver training is available across the majority of makes, models, types of machinery and attachments including but not limited to the following.
NOTE: If you do not see the equipment for which you require training this does not mean that our trainers / assessors are not qualified to deliver the training you need.
Dumper Truck Types.
Makes & Models.
Continued.
Articulated
Forward Tipping
Rear Tipping
Rigid Chassis
Rotating
Site Dumper
AMW
Ashok Leyland
Barford
BEML Limited
Case Construction
Caterpillar (CAT)
Doosan
Honda
Mahindra Rise
MAN
Mercedes-Benz
New Holland
Scania
Tata Motors
TATRA
Terex
Volvo
On-site Dumper Truck training, UK wide
Didac deliver on-site Dumper Truck training and other plant courses to any location across the UK, including Scotland, Wales, Northern Ireland and the Channel Islands.
Some recent on-site training locations include:
Brighton
Bristol
Cardiff
Coventry
Derby
Dorset
Gloucester
Hampshire
Kent
Leicester
Lincoln
London
Newport
Nottingham
Portsmouth
Sheffield
Southampton
Surrey
Sussex
Swindon
Yorkshire
Overseas Work
Didac will always consider work overseas.
Contact us about our overseas work policy.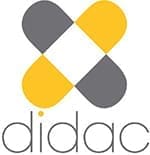 Review Title
Please feel free to leave us a review!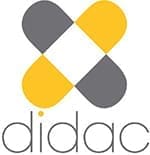 Review Title
Please feel free to leave us a review!