Trade Supplier


Apprenticeship Level 2
Occupations
Customer service assistant

✔

Trade counter service assistant

✔

Trade counter sales person

✔

Trade counter sales / warehouse person

✔
Level
Level 2 - equivalent to GCSE

✔

Essential workplace skills

✔

Vocational skills

✔

Essential workplace behaviours

✔
Training Locations
Employer's trade counter warehouse facility

✔
Getting started
January, May & September

Starts

Training places subject to caseload capacity

Please enquire

Geographic locations - some restrictions apply

Please enquire
Training Access & Support
Access Didac's eLearning Portal

✔

One-to-one training sessions

✔

Regular reviews with your trainer and employer

✔

ePortfolio - to record training & development

✔

Opportunities to improve your maths & English skills

✔
Duration
Minimum of 12 months, typically 15months

✔
Funding - England
Government Funding

✔

Funding Value

£4,000

Employer Contributions

10%
Age grants for employers - England
Under 19 Apprentice - 3 months

£500

Under 19 Apprentice - 12 months

£500
Occupational Standard
Trade Supplier
Wales, Scotland & Northern Ireland
Please contact us for commercial options
Trade Supplier


Apprenticeship Level 2

Training Category / Warehouse & Management
Skills for working on trade counters in merchanting
Building, joinery, electrical, plumbing, tiles, timber, roofing, engineering, fitted kitchens, windows & doors
Whether you are leaving school, graduating or looking to change career to work in a Sales, marketing and procurement role in the merchant trades this is a great apprenticeship standard because it provides the knowledge and skills you will need to kick-start your career.
The trade counter is visited regularly by professional trade customers who have technical knowledge about what they are buying.   
Frequently, it is the gateway to a whole host of career opportunities in sales, purchasing, product specialist, branch management, account management, logistics and administration.
The apprenticeship is equally applicable for employers with small branches to large state of the art warehousing facilities with a trade counter.  It covers all types on merchanting trades with small independent operators to large multinational businesses.
With Didac's merchant training experience, we can create stimulating training plans to cover specialised trade counter situations.
Click the Add to Enquiry button below to find out more by registering your interest with us.  You are not committing to anything.
At Didac, we would like to thank the following companies who helped create the Trade Supplier Apprenticeship Standard, which has become one of the most popular apprenticeship standards in the merchanting sector.
Howdens Joinery Co.  ♦  Rexel UK Ltd ♦ Magnet Group ♦ Electric Company Ltd ♦  R & B Star (Electrical Wholesalers) Ltd ♦ City Electrical Factors ♦ Lockwell Electrical ♦ Edmundson Electrical Ltd ♦ Kew Electrical ♦
You must:
be 16 or over
not already be in full-time education
live in England to qualify for Didac funded apprenticeships
You can start an apprenticeship whether you're starting your career, want a change or you're upskilling in your current job. You can have a previous qualification like a degree and still start an apprenticeship.
As an apprentice you'll:
learn and train for a specific job
get paid and receive holiday leave
get hands-on experience in a real job
be given the opportunity to improve your maths and English skills
study for at least 20% of your working hours off-the-job
complete assessments during and at the end of your apprenticeship
be on a career path with lots of future potential
the organisation I work for
the specialist trade customer profile of the business I am working in
trade counter and telesales services and how to use them
the key principles of warehousing and stock control
the technologies that are appropriate to the trade counter job role
legislative responsibilities relating to the business, products and/or services being sold
how personal responsibilities and my performance contribute to the success of the team and the business
The apprenticeship will give you the opportunity to develop the following behaviours.  These are transferable life-time skills for personal and career development.
adopts an approachable and friendly manner, interacting with customers in the style of the business
takes an active interest in the range of products and services offered by the
works with integrity in an honest and trustworthy manor
demonstrates adaptability and flexibility in own performance
shows an organised and committed approach, with a positive attitude.
takes ownership and responsibility for own performance, is diligent and accurate
supports equality and diversity in the workplace
uses appropriate Personal Protective Equipment and operates machinery safely and effectively
consistently takes into account company environmental and sustainability policies and procedures.
The trade supplier apprenticeship is a gateway to a career in sales, marketing, procurement and management.  If you are promoted to run a team for example you could go on to do another apprenticeship such as Team Leader at level 3, which equivalent to an A' Level.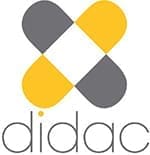 Review Title
Please feel free to leave us a review!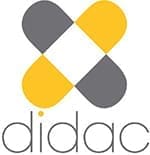 Review Title
Please feel free to leave us a review!