Customer Service Practitioner


Apprenticeship Level 2
Occupations
Customer service assistant

✔

Customer support service assistant

✔

Trade counter sales person

✔

Customer support engineer

✔
Level
Level 2 - equivalent to GCSE

✔

Essential workplace skills

✔

Vocational skills

✔

Essential workplace behaviours

✔
Training Locations
Employer's customer facing facility

✔
Getting started
January, May & September

Starts

Training places subject to caseload capacity

Please enquire

Geographic locations - some restrictions apply

Please enquire
Training Access & Support
Access Didac's eLearning Portal

✔

One-to-one training sessions

✔

Regular reviews with your trainer and employer

✔

ePortfolio - to record training & development

✔

Opportunities to improve your maths & English skills

✔
Duration
Minimum of 12 months, typically 15months

✔
Funding - England
Government Funding

✔

Funding Value

£3,500

Employer Contributions

£500
Age grants for employers - England
Under 19 Apprentice - 3 months

£500

Under 19 Apprentice - 12 months

£500
Occupational Standard
Customer Service Practitioner
Wales, Scotland & Northern Ireland
Please contact us for commercial options
Customer Service Practitioner


Apprenticeship Level 2

Training Category / Warehouse & Management
Skills for providing customer service products and services for businesses, charities and other organisations
Face-to-face, telephone, digital contact, written contact and communications
The role of a customer service practitioner is to deliver high quality products and services to the customers of you organisation. Your core responsibility will be to provide a high quality service to customers which will be delivered from the workplace, digitally, or through going out into the customer's own locality.
These may be one-off or routine contacts and include dealing with orders, payments, offering advice, guidance and support, meet-and-greet, sales, fixing problems, after care and service recovery.
You may be the first point of contact and work in any sector or organisation type, so your actions will influence the customer experience and their satisfaction with your organisation.
Whether you are leaving school or looking to change career to work in a Sales, marketing and procurement role this is a great apprenticeship standard because it provides the knowledge and skills you will need to kick-start your career.
Frequently, customer service roles are a gateway to a host of career opportunities in sales, purchasing, product specialist, branch management, account management, logistics and administration.
With Didac's training experience in customer service roles, we can create stimulating training plans to cover specialised customer-facing situations.
Click the Add to Enquiry button below to find out more by registering your interest with us.  You are not committing to anything.
You must:
be 16 or over
not already be in full-time education
live in England to qualify for Didac funded apprenticeships
You can start an apprenticeship whether you're starting your career, want a change or you're upskilling in your current job. You can have a previous qualification like a degree and still start an apprenticeship.
As an apprentice you'll:
learn and train for a specific job
get paid and receive holiday leave
get hands-on experience in a real job
be given the opportunity to improve your maths and English skills
study for at least 20% of your working hours off-the-job
complete assessments during and at the end of your apprenticeship
be on a career path with lots of future potential
The apprenticeship will help you develop your knowledge and skills in the following areas
Knowledge
Knowing your customers
Understanding the organisation you work for
Meeting regulations and legislation in your sector
Systems and resources
Your role and responsibility
Customer experience
Product and service knowledge
Skills
Interpersonal skills
Communication
Influencing skills
Personal organisation
Dealing with customer conflict and challenge
The apprenticeship will help you develop the following behaviours
Developing self
Take ownership for keeping your service knowledge and skills up-to-date.
Consider personal goals and propose development that would help achieve them.
Being open to feedback
Act on and seek feedback from others to develop or maintain personal service skills and knowledge.
Team working
Frequently and consistently communicate and work with others in the interest of helping customers efficiently.
Share personal learning and case studies with others, presenting recommendations, and improvement to support good practice.
Equality – treating all customers as individuals
Treat customers as individuals to provide a personalised customer service experience.
Uphold the organisations core values and service culture through your actions.
Presentation – dress code, professional language
Demonstrate personal pride in the job through appropriate dress and positive and confident language.
"Right first time"
Use communication behaviours that establish clearly what each customer requires and manage their expectations.
Take ownership from the first contact and then take responsibility for fulfilling your promise.
The customer service apprenticeship is a gateway to a career in wide variety of customer facing roles including sales, marketing, procurement and management.  If you are promoted to run a team for example you could go on to do another apprenticeship such as Team Leader at level 3, which equivalent to an A' Level.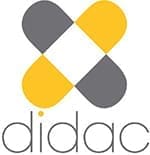 Review Title
Please feel free to leave us a review!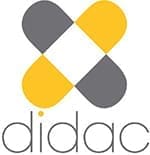 Review Title
Please feel free to leave us a review!