Furniture & Woodworking


16-18 Study Programme
Preparing for Employment?
An alternative to college or sixth-form

✔

Duration

6 – 12 months
Progression Opportunities into an apprenticeship
Furniture Maker

✔

Wood Machinist

✔

Architectural Bench Joiner

✔

Wood Products Manufacturing Operative

✔

Fitted Furniture Installer

✔
Qualification, Level, Skills
Diploma in Furniture Making

City & Guilds

Equivalent to GCSE

Level 2

Prepare for employment skills

✔

Vocational skills

✔
Training Locations
Woodwise Academy, Bristol

3 days per week
Getting started
January, May & September

Starts

Training places subject to availability

✔
Training Access & Support
Access Didac's eLearning Portal

✔

One-to-one training sessions

✔

Group training sessions

✔

Regular reviews with your trainer

✔

ePortfolio - to record training & development

✔

Opportunities to improve your maths & English skills

✔
Duration
Typically 6 to 12 months

✔
Funding - England
Government Funding

✔
Furniture & Woodworking


16-18 Study Programme

Training Category / Woodworking Equipment
Working with wood requires skill
Transferable skills for life
On the Study Programme, students learn how to use hand tools, power tools and woodworking machinery all under the close supervision of our experienced trainers in a workshop environment.
Students will be guided on how to prepare themselves for future workplaces, including the booking of holidays, timekeeping, professional responsibilities e.g. how to conduct themselves in a work environment, to respect staff and colleagues.
Throughout the three day a week course, learners will start to develop their hand skills and acquire knowledge in the safe use of some of the equipment used in a furniture and woodworking environment.
English and Maths is incorporated into the programme, which is mandatory for students who have yet to achieve Grade 4 or above.  It's done in a way that relates it to the programme and workplace.  Our experienced trainers make it a positive experience to support the development of vocational skills, which is frequently motivated by students ambition to progress onto an apprenticeship.
The furniture industry and woodworking sector has a skills shortage, so if you develop your skill-set many job opportunities will be open to you.
If you are considering working with wood, sign-up for one of our 'taster day's' to see if this is the course for you.
Click the Add to Enquiry button below to find out more – it could be the best click you have ever made…
Foundation knowledge and skills in:
Design processes in furniture making
Drawers and fittings in furniture making
Furniture making by hand
Health and safety within furniture and furnishing making environments
Timber technology in furniture making
Planning for career pathways in furniture and furnishing industries
Professional responsibilities in furniture and furnishing making environments
Sustainability in the timber trade
Technical drawings and workshop geometry
[YEAR] Jack – on completion of the Study Programme, Jack was employed full time by Didac Limited as an apprentice wood machinist at Level 2, following which he took the Level 3 to develop advanced wood machining skills.  During this 3 year period, Jack supported the Study Programme learners and developed his teaching skills.  He is now one of Didac's leading trainers on furniture and woodworking apprenticeships and short courses in wood machining and he is currently studying for his [TEACHING CERTIFICATE]
You must:
be 16 or over
not already be in full-time education
live in England to qualify for Didac funded apprenticeships
You can start an apprenticeship whether you're starting your career, want a change or you're upskilling in your current job. You can have a previous qualification like a degree and still start an apprenticeship.
As an apprentice you'll:
learn and train for a specific job
get paid and receive holiday leave
get hands-on experience in a real job
be given the opportunity to improve your maths and English skills
study for at least 20% of your working hours off-the-job
complete assessments during and at the end of your apprenticeship
be on a career path with lots of future potential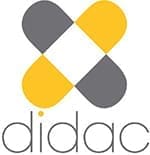 Review Title
Please feel free to leave us a review!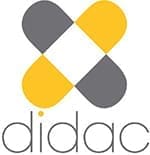 Review Title
Please feel free to leave us a review!