Retained Services Package


Health & Safety
Certification
Didac In-House Certification
Service Delivery
On-site (Nationwide)

✔

Training Centre

✘
Delivery and Support
On-Site Training

✔

Advisory Services

✔

Telephone Support

✔

Email Support

✔
HSE Compliance
The Health and Safety at Work Act 1974

✔
Retained Services Package


Health & Safety

Course Type / Short Course

Retained Services are a package of Health and Safety services and support.

Where an organisation does not have a dedicated Occupational Health and Safety employee, Didac can offer the support, advice and guidance needed to help you comply with statutory legislation.

We can help you to write your own Health and Safety policy, conduct risk assessments etc. by providing templates and offering guidance. Alternatively if you would prefer, we can simply do it for you.

Didac offer three standard support packages, however these can be tailored to suit individual needs. Consider them modular; with our help you can pick and choose what elements you want the package to contain.

The approach is completely flexible and services are normally provided on an annual contract.
Step 1. Audit
Didac will visit your premises and conduct an audit of your Health & Safety management system, policies and procedures.
Step 2. Report
Following the audit, Didac will provide you with a comprehensive report.
Step 3. Action
The report will contain our recommendations and a suggested action plan.
Packages – Bronze, Silver & Gold
Didac will work with you to develop a package that is right for your organisation.
Telephone Support
Email Support
Advisory Services
As part of your package, Didac can conduct a range of Health and Safety services within your company so you don't have to, including:
Health and Safety Policy and Procedure
Risk Assessments
Fire Safety Risk Assessments
Handbook for Company Drivers
Accident / Incident Investigation
COSHH Assessment
Training
Your chosen package can include training from our broad range of Health and Safety training courses including:
Asbestos Awareness
COSHH Assessment
Emergency First Aid at Work
Fire Marshal
Manual Handling
Risk Assessment
These packages are by no mean fixed but demonstrate the building blocks from which we will construct a package that is right for you.
Gold Package
Basic
For clients who have demonstrated a good standard of compliance from the Health and Safety audit.
Retained consultancy services for an agreed number of days per year
Email and telephone support
(Maximum 2 days per year)
Silver Package
Intermediate – Includes Gold
An agreed number of days assistance to support you through the process
Support in writing / developing of policies and procedures
Support in developing / completing risk assessments
Support in reviewing assessments
Highlight specific training requirements for designated staff
(Maximum 3 days per year)
Bronze Package
Advanced – Includes Gold & Silver
Working closely with you to develop policies and procedures
Working closely with you to support you through the risk assessment process
Provide an agreed level of Health & Safety training
Regularly attending your company to monitor H&S standards and provide feedback
(Maximum of 5 days per year)
It's all about compliance and best practice.
At the very basic level, an organisation only has to comply with statutory Health and Safety. However one organisation may decide they want to excel in their Health and Safety whereas another might not have the resources to do so.
Either way, Didac can help you to meet your Health and Safety obligation with minimal fuss no matter how limited your budget or how complex your organisation.
Going forward…
As your health and safety management system improves, you can reduce the size of your retained services package while maintaining the appropriate standard.
Still confused?
If you do not know which package you require, do not worry as you needn't make any decision at an early stage. The best thing to do is to arrange a discussion with one of our Health and Safety specialists who can advise you on the next steps.
On-site Retained Services Health & Safety training, UK wide
Didac deliver on-site Retained Services Health & Safety training and other health & safety courses to any location across the UK.
Some recent on-site training locations include:
Brighton
Bristol
Cardiff
Coventry
Derby
Dorset
Gloucester
Hampshire
Kent
Leicester
Lincoln
London
Newport
Nottingham
Portsmouth
Sheffield
Southampton
Surrey
Sussex
Swindon
Yorkshire
Overseas Work
Didac will always consider work overseas, including volatile regions and territories.
Contact us about our overseas work policy.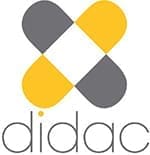 Review Title
Please feel free to leave us a review!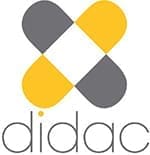 Review Title
Please feel free to leave us a review!