Managing and Supervising Employees Using Woodworking Machinery


Furniture & Wood
Accreditation
Didac In-House Certification
Training Delivery
On-site (Nationwide)

✔

Woodwise Academy, Bristol

✔
Training is available to
Line Managers

✔
Duration, Learners and Assessment
Training Duration

Half Day

Learners

3 Maximum

Theory Assessment

✔

Practical Assessment

✔
Course Handout
Training Manual and User Guidance

✔
Certificate & Photo ID Card
Photo ID Card (750gsm)

✘

Certificate

✔
HSE Compliance
PUWER 1998

✔

The Health and Safety at Work Act 1974

✔
Managing and Supervising Employees Using Woodworking Machinery


Furniture & Wood

Training Category / Woodworking Equipment

Designed for line managers with responsibility for supervision and management of employees using Woodworking Machinery and Equipment.

All courses are tailored to the requirements of the individual and/or business needs.
What training will I receive?
Identifying and preventing hazards
Safety devices, including jigs
Key machine operating procedures
Specific machine requirements
Existing guarding and current legislation and safe working practices
What qualification will I receive?
Woodwise Certificate of Training
Regulation 9 (2) of Provision and Use of Work Equipment Regulations.
Every employer shall ensure that any employee who supervises or manages the use of work equipment has received adequate training for the purpose of health and safety.
This can also include the training in the methods which may be adopted when using work equipment, any risk which may occur and precautions to be taken.
Refresher training to be taken every 3 to 5 years to maintain personnel competency inline with current HSE guidance.
Level 3 in Health & Safety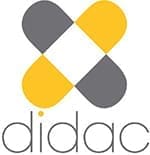 Review Title
Please feel free to leave us a review!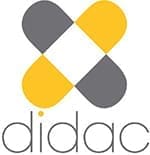 Review Title
Please feel free to leave us a review!